Best Vascular Surgeon in Hyderabad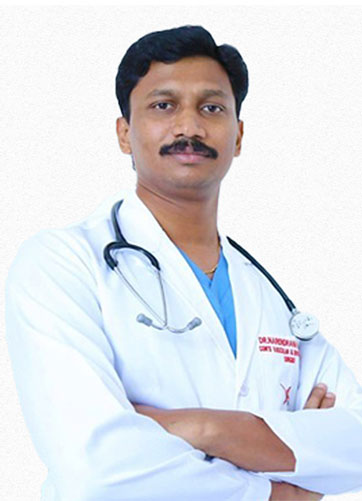 DR NARENDRANADH MEDA
Vascular Surgeon – MBBS, MS, DNB
He is the best vascular surgeon in Hyderabad with exceptional expertise in minimally invasive endovascular surgeries and hybrid techniques to treat arterial and venous diseases.
Dr Narendranadh Meda MBBS, MS, DNB is experienced vascular surgeon based in Hyderabad is available for consultation in Vijayawada, Rajhmundary, Nellore, Ongole, Vishakapatnam.
He is trained and experienced in all aspects of vascular surgery, like to treat aortic aneurysms, occluded or narrowed leg, intestinal or carotid arteries, leg ulcers, varicose veins, and thoracic outlet syndrome.
He completed his vascular training at Narayana health, Bangalore. He has undergone extensive training in various areas like Endovascular surgery, Endovascular Interventions and Aortic and Infra inguinal Reconstructions, Complex Aortic Aneurysm Surgery etc.
He has immense experience in performing Ultrasound Guided Endovascular Interventions. With an exceptionally rich expertise and vast knowledge of his field he stands as the best vascular surgeon in Hyderabad
EXPERTISE
Aortic Aneurysm Surgery Carotid Surgery / stenting AV fistula, AV access and AVF angioplasty for fistula. Endovascular Therapies Deep Vein Thrombolysis Endovenous Laser and Radiofrequency Ablation of Varicose Veins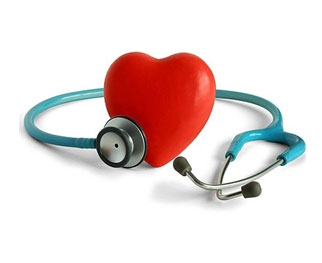 VISION
We are committed to provide the state of art vascular treatment ranging from medical, endovascular surgeries to traditional complex open surgeries. In future vascular surgical case requirement rates will be affected by numerous uncontrollable and unforeseen variables, it is quite likely that endovascular procedures will be refined and made safer for patients and such procedures will increase in frequency. Consequently, it is important that current vascular surgeons adapt to this evolving process and become actively involved in endovascular therapy. We strive to be updated with the recent advances from all over the world.
MISSION
Promote, encourage the dissemination of knowledge to patients and medical fraternity concerning all aspects of vascular disease and health.
Improve the diagnosis and management of patients with vascular disease.
To delineate the role of surgery, endovascular surgery, and medical management in the treatment and prevention of vascular disease as and when required. We are working on the lines of making the best vascular surgeon in Hyderabad available for the population service.